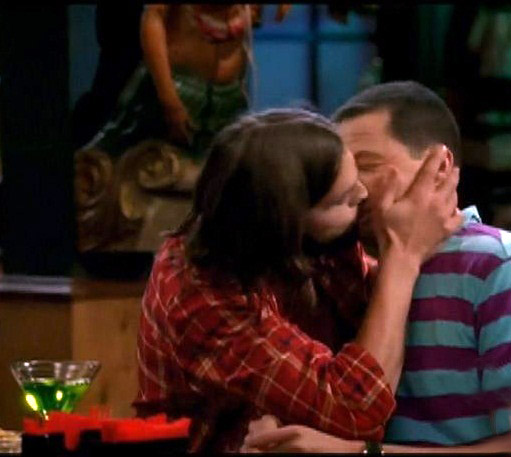 Ante la gran audiencia que perdió Two and Half men tras la crisis matrimonial entre Ashton Kutcher y Demi Moore, la serie intenta posicionar al actor una vez más  inventando nuevas formas de lograr el rating al escandalizar con un beso entre él y su compañero Jon Cryer.
En su último capítulo de Two and a half men exhibido en EE.UU., Kutcher, en su personaje del recién divorciado Walden Schmidt, besa a su nuevo amigo Alan Harper (Jon Cryer).
La situación se da luego de que, Schmidt intenta seducir a una mujer que resultó ser lesbiana. Para salir airoso de la incómoda situación, Schmidt decide besar a su compañero y expresa: "Estamos aquí, somos gay. Acostúmbrense a eso".
Two and a half men registró un récord de sintonía con el capítulo debut de Kutcher, pero ha perdido una gran audiencia desde que se destapó la infielidad de Kutcher a Demi Moore.
La Columnaria Blog