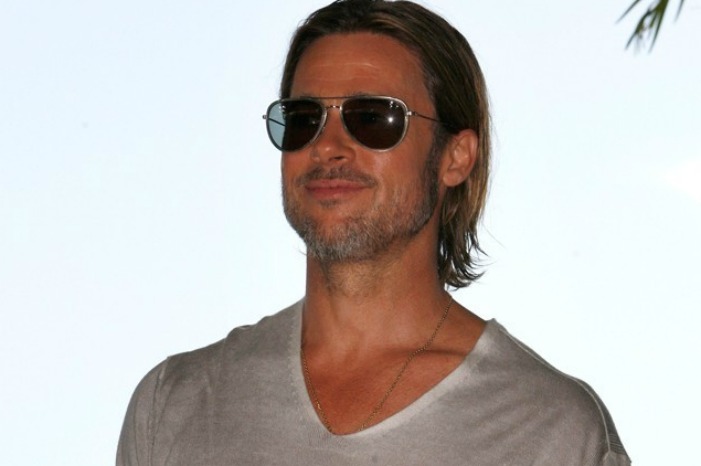 Brad Pitt se ve que gusta de estar cómodo para viajar porque acudió de lo más relejado en su cita con la prensa en Cancún para la promoción de su nueva cinta Moneyball.
El actor lució su barba de candado de tres días, gafas semioscuras y sueter blanco con pantalón a juego.
En esta ocasión no viajó con Angelina Jolie y sólo le acompañaron  sus hijos. Pitt reconoció gusta de tener una gran familia ya que el trajeteo y ruido de sus hijos lo hace feliz.
En cuanto a su nueva cinta comentó que más allá de ser una historia deportiva, es una cinta que habla de los valores y cómo el protagonista se pregunta acerca de su papel en este mundo.
El actor estuvo acompañado del director Bennett Miller y el actor Jonah Hill con quien compartió grandes momentos.
Moneyball es la adaptación cinematográfica del libro Moneyball: The Art of Winning An Unfair Game, escrito por Michael Lewis.