Recibe Cecy Gutiérrez el micrófono de oro
11 July, 2011
Charlie Sheen regresa a la TV con Locos de ira
19 July, 2011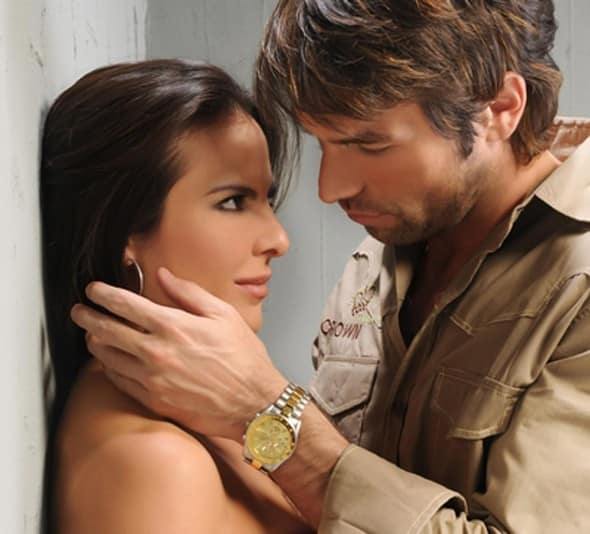 A pesar de toda la campaña que hizo la cadena Telemundo para que la Reina del Sur fuera nominada a mejor serie dramática finalmente no fue considerada dentro de la lista de nominados de la 63 entrega del Emmy.
La serie Modern Family fue la que nuevamente volvió a destacar en la lista con 17 nominaciones, entre ellas la de Mejor Serie de Televisión y Mejor Actriz de Reparto en comedia, la actriz Sofía Vergara.
Mad Men por su parte se llevó un total de 19 nominaciones entre las más importantes Mejor Programa Drama y Elisabeth Moss, Mejor Actriz en drama.
Otros programas nominados a Mejor Comedia se encuentran Glee, The Big Bang Theory,30 Rock, The Office y Parks and Recreation.
En el área de drama compiten también Boardwalk Empire,The Good Wife, Games of Thrones,Friday Night Light y Dexter.
Los actores Melissa McCarthy y Joshua Jackson fueron los encargados de dar la lista de nominados y la actriz se mostró sorprendida al estar ella nominada como Mejor Actriz de Comedia por la serie Mike and Molly.
Esta es la lista completa de nominados:
MEJOR SERIE DE DRAMATICA
"Boardwalk Empire" (HBO)
"Dexter" (Showtime)
"Friday Night Lights" (DirecTV)
"Juego de tronos" (HBO)
"The Good Wife" (CBS)
"Mad Men" (AMC)
MEJOR SERIE DE COMEDIA
"The Big Bang Theory" (CBS)
"Glee" (Fox)
"Modern Family" (ABC)
"Parks and Recreation" (NBC)
"30 Rock" (NBC)
MEJOR ACTOR – COMEDIA
Alec Baldwin – "30 Rock"
Louis C.K. – "Louie"
Steve Carell – "The Office"
Jonathan Galecki – "The Big Bang Theory"
Matt LeBlanc – "Episodios"
Jim Parsons – "The Big Bang Theory"
MEJOR ACTOR – DRAMATICA
Steve Buscemi – "Boardwalk Empire"
Kyle Chandler – "Friday Night Lights"
Michael C. Hall – "Dexter"
Jon Hamm – "Mad Men"
Hugh Laurie – "House"
Timothy Olyphant – "Justified"
MEJOR ACTOR EN UNA MINISERIE O PELÍCULA DE TELEVISIÓN
Edgar Ramírez – "Carlos"
Greg Kinnear – "Los Kennedy"
Barry Pepper – "Los Kennedy"
Idris Elba – "Lutero"
Laurence Fishburne – "Thurgood"
William Hurt – "demasiado grandes para quebrar"
MEJOR ACTRIZ – SERIE DE COMEDIA
Edie Falco – "Nurse Jackie"
Tina Fey – "30 Rock"
Laura Linney – "The Big C"
Melissa McCarthy – "Mike & Molly"
Amy Poehler – "Parks and Recreation"
MEJOR ACTRIZ – DRAMATICA
Connie Britton – "Friday Night Lights"
Kathy Bates – "Harry Ley"
Julianna Margulies – "The Good Wife"
Mireille Enos – "The Killing"
Mariska Hargitay – "Ley y orden: Unidad de víctimas especiales"
Elizabeth Moss – "Mad Man"
MEJOR ACTRIZ EN UNA MINISERIE O PELÍCULA DE TELEVISIÓN
Taraji P. Henson – "tomado de mí: La historia de Tiffany Rubin"
Diane Lane – "Cinema Verité"
Jean Marsh – "En la planta baja piso de arriba"
Elizabeth McGovern – "Downton Abbey"
Kate Winslet – "Midred Pierce"
MEJOR ACTOR SEGUNDARIO – SERIE DE COMEDIA
Ty Burrell – "Modern Family"
Chris Colfer – "Glee"
Jon Cryer – "Two and a Half Men"
Jesse Tyler Ferguson – "Modern Family"
Ed O'Neill – "Modern Family"
Eric Stonestreet – "Modern Family"
MEJOR  ACTOR DE SEGUNDARIO – DRAMA
Andre Braugher – "Los hombres de cierta edad"
Josh Charles – "The Good Wife"
Alan Cumming – "The Good Wife"
Peter Dinklage – "Game of Thrones"
Walton Goggins – "Justified"
John Slattery – "Mad Men"
MEJOR ACTOR SEGUNDARIO EN UNA MINISERIE O PELÍCULA DE TELEVISIÓN
Tom Wilkinson – "Los Kennedy"
Guy Pearce – "Mildred Pierce"
Brian F. O'Byrne – "Mildred Pierce"
Paul Giamatti – "Demasiado grande para fracasar"
James Woods – "demasiado grandes para quebrar"
MEJOR ACTRIZ SEGUNDARIO – SERIE DE COMEDIA
Jane Lynch – "Glee"
Julie Bowen – "Modern Family"
Jane Krakowski – "30 Rock"
Betty White – "Hot in Cleveland"
Sofia Vergara – "Modern Family"
Kristen Wiig – "Saturday Night Live"
MEJOR ACTRIZ SEGUNDARIO – DRAMA
Kelly Macdonald – "Boardwalk Empire"
Archie Panjabi – "The Good Wife"
Christine Baranski – "The Good Wife"
Margo Martindale – "Justified"
Michelle Forbes – "The Killing"
Christina Hendricks – "Mad Men
MEJOR ACTRIZ SEGUNDARIO EN UNA MINISERIE O PELÍCULA DE TELEVISIÓN
Maggie Smith – "Abbey centro"
Evan Rachel Wood – "Mildred Pierce"
Melissa Leo – "Mildred Pierce"
Mare Winningham – "Mildred Pierce"
Eileen Atkins – "Arriba, abajo"
MEJOR ACTOR ESTRELLA INVITADA – SERIE DE COMEDIA
Idris Elba – "The Big C"
Nathan Lane – "Modern Family"
Zach Galifianakis – "Saturday Night Live"
Justin Timberlake – "Saturday Night Live"
Matt Damon – "30 Rock"
Will Arnett – "30 Rock"
MEJOR ACTOR INVITADO ESTRELLA – DRAMA
Bruce Dern – "Big Love"
Beau Bridges – "Brothers & Sisters"
Michael J. Fox – "The Good Wife"
Paul McCrane – "Harry Ley"
Jeremy Davies – "Justified"
Robert Morse – "Mad Men"
MEJOR ACTRIZ ESTRELLA INVITADA – SERIE DE COMEDIA
Kristin Chenoweth – "Glee"
Dot-Marie Jones – "Glee"
Gwyenth Paltrow – "Glee"
Cloris Leachman – "El aumento de la esperanza"
Tina Fey – "Saturday Night Live"
Elizabeth Banks – "30 Rock"
MEJOR ACTRIZ ESTRELLA INVITADA – DRAMA
Mary McDonnell – "The Closer"
Julia Stiles – "Dexter"
Loretta Devine – "Anatomía de Grey"
Randee Heller – "Mad Men"
Cara Buono – "Mad Men"
Joan Cusack – "Shameless"
Alfre Woodard – "True Blood"
MEJOR VARIEDAD, MÚSICA O COMEDIA
"The Daily Show con Jon Stewart" (Comedy Central)
"The Colbert Report" (Comedy Central)
"Conan" (TBS)
"Late Night With Jimmy Fallon" (NBC)
"Real Time with Bill Maher" (HBO)
"Saturday Night Live" (NBC)
MEJOR VARIEDAD ESPECIAL, MÚSICAL O COMEDIA
"Bette Midler: La corista debe continuar" (HBO)
"Wishful Drinking" (HBO)
"The Kennedy Center Honors" (CBS)
"Lady Gaga presenta la gira Monster Ball En el Madison Square Garden" (HBO)
"Pee Wee Herman espectáculo en Broadway" (HBO)
La Columnaria Blog