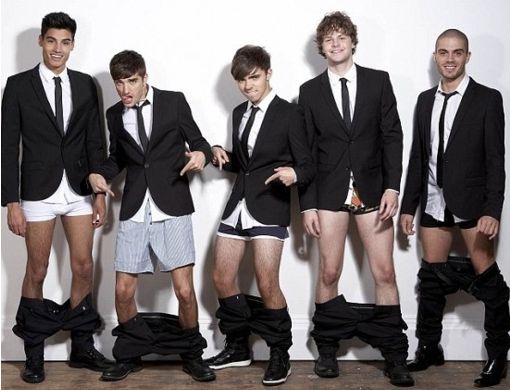 The Wanted fueron recibidos con gran cariño por las regias quienes le lanzaron prendas íntimas al escenario. La banda británico-irlandesa formada por Max George, Siva Kaneswaran, Jay McGuiness, Tom Parker y Nathan Sykes se entregraron a su público pese a no tener una gran convocatoria y acudir a su concierto en el Auditorio Banamex sólo 3 mil personas (cifra oficial).
Los integrantes del grupo reconocieron las mexicanas son las más atrevidas porque son de quienes han recibido más prendas íntimas. La fans le lanzaron tangas y hasta un brassier.
Tom emocionó y logró los gritos de las fanáticas al ponerse una playera de Rayados
The Wanted regaló lo mejor de su repertorio como parte de su gira World of Mouth World Tour. Hoy se presentan en la ciudad de México y esperan dar una buena impresión.