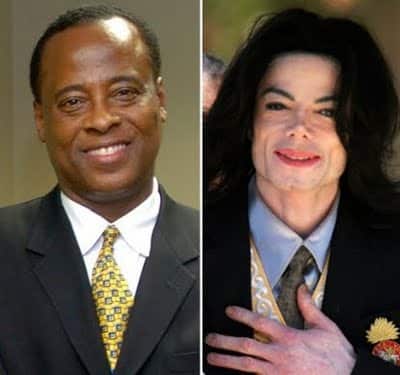 El médico declarado culpable de la muerte del cantante Michael Jackson fue liberado el lunes tras cumplir casi dos años de una condena de cuatro.
Conrad Murray fue liberado de una cárcel en el centro de Los Ángeles a las 12:01 de la madrugada, según la oficina del alguacil. Un cambio en la ley de California permitió que su pena fuera reducida sustancialmente, informa AP.
El ex cardiólogo fue declarado culpable en el 2011 de causar la muerte de Jackson en junio del 2009 al suministrarle al cantante cantidades excesivas del poderoso anestésico propofol con el fin de que pudiera conciliar el sueño. Jackson realizaba preparativos para una serie de conciertos y Murray era su médico personal.
El futuro de Murray es incierto: a sus 60 años de edad le ha sido suspendida o revocada su licencia para practicar medicina en tres estados.
El ex galeno ha apelado su condena, aunque un tribunal de apelaciones ha puesto en duda que necesite escuchar el caso. Su abogada Valerie Wass ha sostenido que la corte no debería rechazar la nueva apelación porque podría alterar su sentencia general y reducir parte del estigma que lo rodea debido a su declaración de culpabilidad.
Demanda Quincy Jones a familia Jackson
Quincy Jones, el legendario productor musical que colaboró con Michael Jackson en la grabación de los exitosos discos "Off the Wall", "Bad" y "Thriller", interpuso una demanda sobre el patrimonio del Rey del pop.
Jones, de 80 años de edad, exige 10 millones de dólares por incumplimiento de contrato en relación con proyectos lanzados tras la muerte de Jackson en 2009, informó The Hollywood Reporter.
La demanda del productor está dirigida en contra de Sony Music Entertainment y MJJ Productions, una firma controlada por los herederos de Jackson.
El documento alega que el productor no fue compensado por el trabajo lanzado póstumamente, como la película del concierto "This Is It" y el álbum con la banda sonora, producciones del Cirque du Soleil sobre Michael Jackson y una edición por el 25 aniversario del álbum "Bad".
La Columnaria Blog