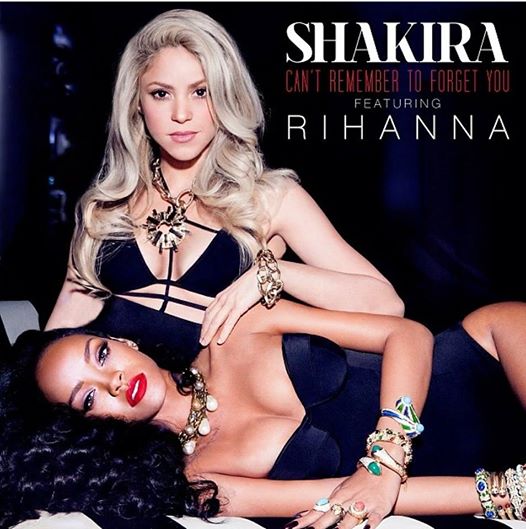 Shakira estrenó un tema nuevo, luego de tres años desde que lanzó al mercado su álbum Sale el sol (2010).La canción con la que regresa a la escena musical es Can´t Remember To Forget You, a dueto con Rihanna.
El tema fue presentado en su canal oficial de Vevo y sus fans de manera inmediata han compartido en redes sociales.
En la portada con la que se promociona el sencillo aparece Shakira vestida de negro y con brillantes joyas y en sus regazos la cabeza de la cantante de Barbados también de negro y accesorios brillantes. Y, ante todo, ambas lucen con una actitud de amigas cercanas.
Can't Remember To Forget You tiene una sección de guitarras muy marcada al principio con un estilo un poco ska, luego el tema se pone más enérgico en el coro.
La Columnaria Blog