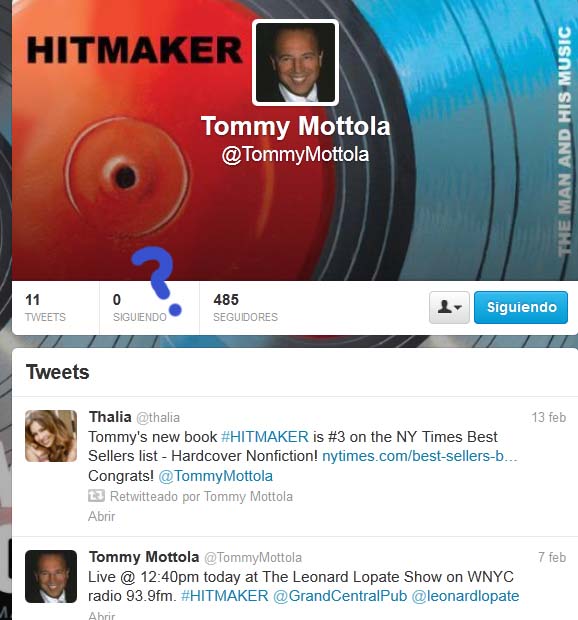 En medio de los rumores de su divorcio, Thalía no fue efusiva en San Valentín en redes sociales con su marido Tommy Mottola, y además él no la sigue en Twitter!
La cantante sólo escribió un mensaje en donde comenta que el libro de su marido "Hitmaker:The man and his music ", de acuerdo al The New Yok Times está entre los tres más vendidos en esta ciudad, y le envió felicitaciones, mensaje al que dio RT Mottola.
Tommy dedica su libro a Thalía y sus hijos y le dice a la artista que es un ángel que llegó del cielo a sus brazos para cambiar su vida y la amará por siempre.
La Columnaria Blog